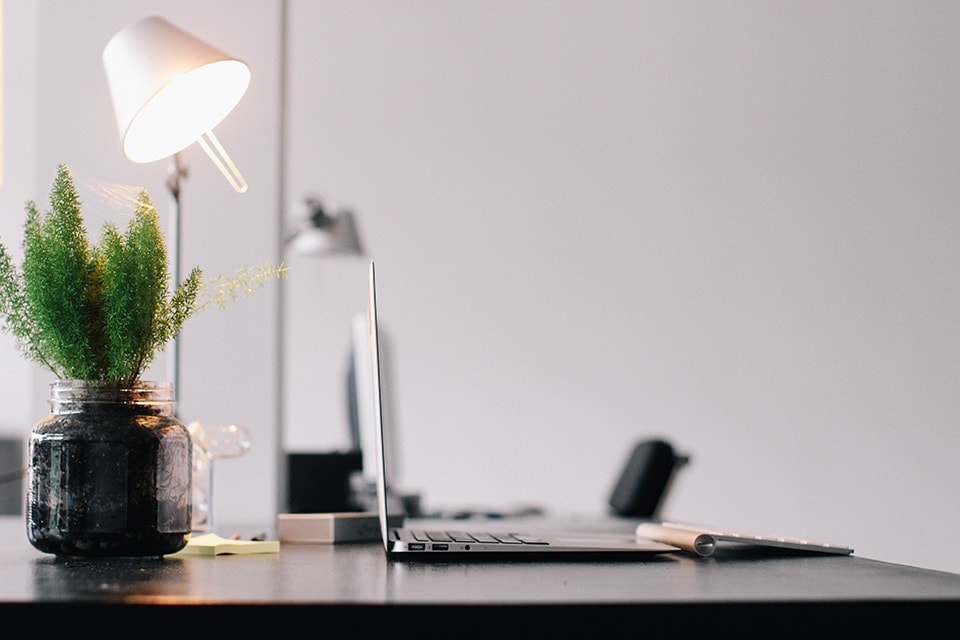 A paperless office is a compelling concept for any business that aims to be cost-effective, eco-friendly, efficient, and productive. The concept has been enticing ever since computers entered the workplace. However, the paperless office remains elusive to most for a myriad of reasons.
The statistics of paper consumption are troubling, to say the least. The United States is one of the world's largest paper producing countries and consumes 71 million metric tons of paper annually. Have a look at this infographic illustrating the extent of paper consumption in offices.
As our workplaces are becoming increasingly modernized, utilizing updated technology, and the demographics of the workforce are being taken over by millennials, it makes little sense to continue with an outdated and cluttered system involving an unimaginable amount of paper. Still not convinced? Here are just a handful of advantages associated with going paperless.
Economical - You can save the expenses on filing cabinets, man hours spent on filling and sorting those cabinets, shelves, printing, hard costs of paper, not to mention the costs associated with misfiled documents. Digitised documents can be easily stored, organized and retrieved with a few simple clicks of the mouse.

Efficiency - Contrary to the slow pace of communication via paper documents between departments, technology can accelerate communication flow, resulting in better quality of work output. With various software applications available that will help workflow in a digitised world, team members can work more productively and quickly.

Environmental Impact - We are witnessing the consequences of our actions on the environment on many fronts. It is high time we pledge to judiciously use natural resources and spare a thought for our future generations. When more efficient technological alternatives to paper are available, it is up to us to make the necessary changes.

Disaster Management - It takes a single fire, flood, or similarly disastrous accident to destroy all the paper documents you have 'safely' stored. Such an accident can cause enormous harm and headaches to the organization, something which is difficult to recover from. What about hackers in the digital world? Most digital file storage services come with strong security and privacy features including encryption that ensures your data is safe.
Intrigued? Interested to see how you can initiate digitizing your organization? The first step is to do a little digging and investigate which department or processes incur the most paper consumption. After singling out the factors, it is always easy to bring alternative solutions to the table. Check out these five easy steps to help make the transition from analog to digital.
Digital teamwork
Brainstorming sessions, meetings, schedules, reports etc consume a lot of paper. Of these, an enormously large percentage end up in the trash within a few days. Paper used in meetings end up in the trash as half scribbled notes, while reports and business documents risk the chance of getting misfiled or lost as they are transferred across departments and people. Either that, or they are instantly discarded or set aside. Here is where digitization can really be a savior.
With various note-taking applications online, like Google Keep or EverNote, the use of paper in brainstorming sessions and meetings can be brought to a minimum. Google also introduced JamBoard designed for paperless brainstorming.
Meeting scheduling applications like Calendly or Doodle will ensure that the participants are informed and notified about their meetings, thereby ending the need to put up reminder notices.
Digitally storing important documents and transferring them over encrypted services increase efficiency and security; Google Drive or Dropbox are popular tools for file sharing.
Workplace automation through applications like Asana is getting popular as they allow the employers to seamlessly assign tasks, observe progress, and collaborate with the team. All these solutions not only make your office paperless but also can improve the workflow and increase the efficiency of all team members.
Bringing documents to the cloud
Traditional faxing through MFPs or legacy fax equipment is another prime source of paper wastage. You might say, why not just get rid of fax altogether? For companies needing a reliable and secure method to transfer important documents, faxing is still a necessary and relevant protocol. They can't just stop faxing. That being said, online faxing is a modern alternative that helps to dissuade paper consumption without compromising on security. Cloud fax services like mFax allow users to send and receive faxes by email or through a secure web interface. With this electronic exchange of data, users don't have to worry anymore about maintaining a fax machine, spending money on paper, ink and analog phone lines, or risk missing documents.
<%= standard %>
Hiring solutions
Another place where companies witness a large amount of paper wastage is during the hiring process. Resumes are printed or copied every time a candidate moves to the next stage in the hiring process, forms and contracts are printed to be signed by candidates, and finally, onboarding documents. That's a whole lot of completely unnecessary wasted paper.
Data suggests that by 2020, more than half of the total workforce will be millennials. Gone are the days of faxing resumes or waiting for announcements by post. While hiring a generation that's the biggest consumer of technology, isn't it far more efficient to rely on technological hiring solutions? There are various recruitment software products available, like Greenhouse, that helps with every stage of the hiring process including sorting resumes, arranging online tests, or even assisting in onboarding online.
Digital Invoices
Bills, bank statements, tax documents - can you imagine life without all this paper? While you can always go digital on your side, other industries you depend on could still be dependant on paper. To begin with, you can start requesting digital statements from services that already provide them. The paper bills and documents can be scanned into PDFs, using simple smartphone applications like Camscanner, and safely uploaded to your digital storage for future use. We can only hope that every industry will be digitized in the near future.
Spreading awareness
If you are wondering where to start, we would say awareness is key (reading this article is a great start!). Change doesn't happen overnight; it is a gradual process that involves inspiring people to choose an eco-friendly solution and then finding alternatives and taking the necessary steps to implement those solutions. It will be difficult for many to let go of systems that they have been following for years. It is important to make others aware of the problem and show them the advantages and benefits of a paperless office. The transition requires a commitment to change, a laid out plan, starting small and taking consistent movement, and involvement of the entire team in the vision. Technology can be intimidating to some, and it's crucial that no one feels left out.